Arnold Schwarzenegger's Changed A Depressed Man's Life
Arnold Schwarzenegger recently posted a motivational (and humorous) video on Reddit's bodybuilding forum. The video shows him doing bicep curls with a personal trainer.
Arnold Schwarzenegger's Message
A user on the forum, who says he's been depressed lately, reached out to the 7-time Mr. Olympia for some motivation.

This was Arnold's perfect response.

The fact that Arnold took the time to give such a thoughtful response gave the man the motivation he needed to get back into the gym.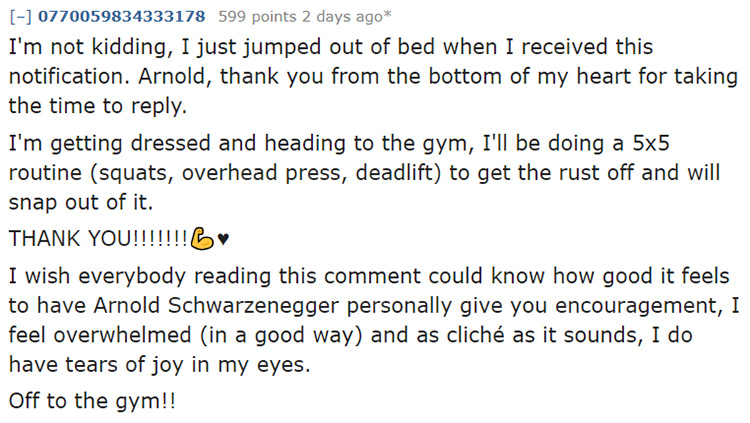 And if that wasn't enough, Arnold checked up on him later that day.

Arnold's compassion completely changed the stranger's life.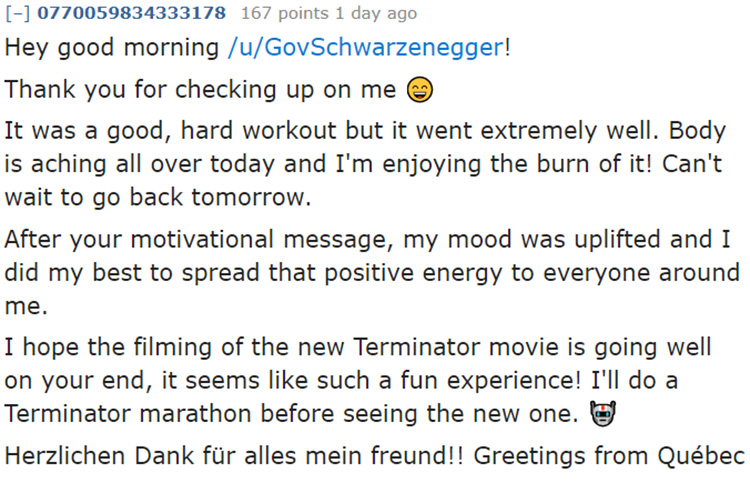 A little kindness goes a long way.
Read more cool articles on our Men Files Categories.